GLOW-UP with our BITCHIN COLLECTION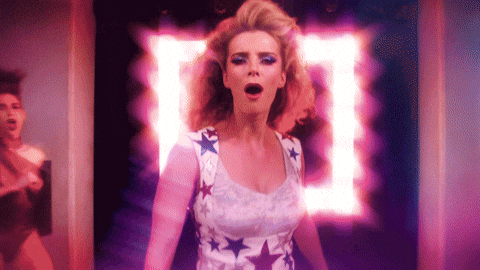 Highlighter Tricks To Help You Glow Even More Than You Already Do
HIGHLIGHTER 101
1. Use a small, fluffy brush to apply Low Key Shady AF highlighter to the perfect spot.
The number of makeup brushes lining the beauty aisle is mesmerizing/confusing AF. And when it comes to highlighter, the right brush depends on the type of formula you're using. For powdery products, look for a small, fluffy brush that allows you to concentrate on the small cheekbone area.
2. OK, so you've got the right tools. Where should you apply the product?
"The highest planes of the face are the best for highlighter—brow bone, center of the nose bridge, cheeks, and cupid's bow are ideal
Now not every face shape can be highlighted the same way. Here is a cheat sheet for your face shape
3. And make sure to apply highlight BEFORE you put on blush.
"First, apply your contour, then highlighter for dimension, and finally blush to add a touch of color," . Applying in this order helps to creates definition. It helps to determine where your cheekbones are and makes it easy to know where to apply blush and highlighter." Also it helps the highlighter blend seamlessly.
STEPS in this ORDER : for the perfect GLOW UP
4. The BLINDIN' GLOW hunty!
The moment we all been waiting for
Our low key shady af highlighters are blindin AF to begin with, but how to use it the way that would blind your haterz instantly?
Spray your brush with our

#$!% BOY REPELLENT
(pronouced as "fuckboy repellent")
before picking up a tiny amount of

LOW KEY SHADY AF

highlighter and applying it on your cheekbones,nose bridge,cupid bow, inner corner of the eyes. We promise you this trick will change your life and it will instantly transform you into an
instant

INSTA BADDIE!